TRAVEL WRITER
Luxury + Wellness + Wine + Beauty
Donna Sozio is a career travel writer who covers extraordinary luxury
hotels, wellness resorts, spas, clean beauty, organic wines and spirits.
Over 24 years and counting, she penned 80+ feature articles including celebrity interviews, destination reports,
features, and guest contributor editorial pieces for JWM Magazine, 5280 Magazine, MSN.com, ThePlumOnline.com, TheCultureTrip.com, OrganicAuthority.com, The Argonaut, and more. 
Celebrity interviews include Mandy Moore, Jillian Michaels, Printz Board, and others.
---
"Donna has been a wonderful, loyal freelancer and friend. She is constantly on the hunt for story ideas for me (I edit a site called The Plum) and has embraced the mission of my publication as if it were her own. In addition to being a skilled reporter and writer, her infectious spirit makes her a complete joy to work with."
-Didi Gluck, VP Editorial Content Leader at MANIFEST LLC
---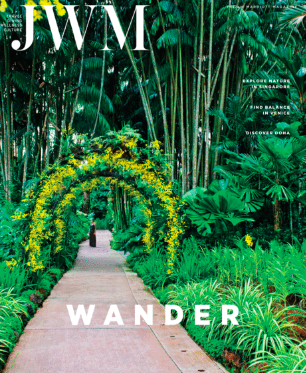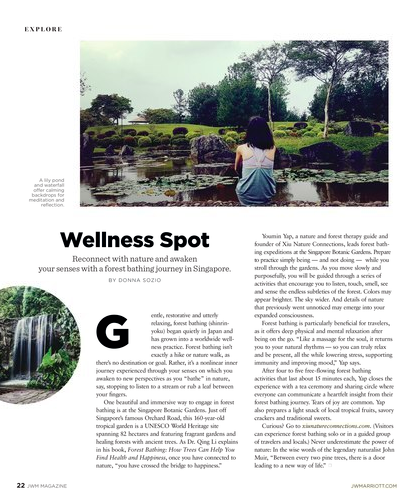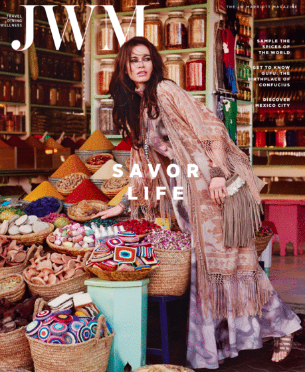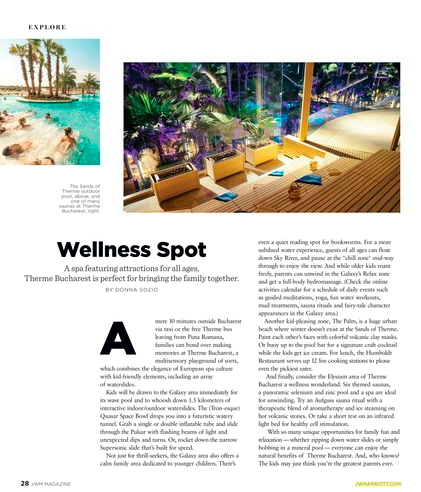 CLIPS
JWM Magazine
Wellness Spot: Forest Bathing in Singapore
Wellness Spot: Thermae Bucharest
JWM Magazine Who Brew?
MSN.com
9 Oh So Luxe Organic Wines to Add to Your 2023 Wine List
TheCultureTrip.com
7 Reasons the Cayman Islands Are the Perfect Destination to Relax and Recharge
How to Enjoy the Cayman Islands Like a Local
How to Relax in the Cayman Islands
The 10 Best Luxury Hotels in French Polynesia
The Most Romantic Spas in French Polynesia
The Best Ways to Spend Your Beach Days in French Polynesia
The Argonaut
Drip Therapy: Westside Wellness Offers Hydration on the Go
The Natural Wine Scene: Funky Flavors Satisfy Curious Palates
Interstellar Celebrates New Menu and Design 
OrganicAuthority.com
Welcome to Wellness: What This Luxury Hotel Can Teach Us
Ditch the Devices and Head to the Grand Velas Riviera Maya 
Sweden's "Out of the Office Office" Initiative Give Mental Health A Lift
Discover Finland's Secret to Happiness in Magical Lakeland 
Ditch the Devices and Head to the Grand Velas Maya Riviera
Meet VERANA, Mexico's Best Kept Boutique Hotel Secret
Palmaia Is Your New Work Away Office in Playa del Carmen, No Shirt or Shoes (or Pants!) Required
Mexico's Costa Careyes Is Your Next Wellness Escape in Big Nature 
We'll Have All the Wine, All of It: Our 150+ Best Organic Wine Picks of 2021
Forget Shots. This Is How to Really Enjoy Tequila. 
Here's Your Weekend Getaway in SLO: Local Wine, Artisanal Cheese & Farm Fresh Eats
Say Goodbye to 2020 with These Sparkling Wines Made with Organic Grapes
A Safe Wine & Wellness Trip Up California's Central Coast 
Experience Adler Dolomiti, a Spring Skiing Wellness Escape
3 Must-visit Los Angeles Healthy Hotel Hotspots and Wellness Retreats
How to Have the Perfect Weekend in Waikiki
Why "Cayman Rejuvenate" Is your Next Wellness Retreat
The 8 Best Wine Estate Hotels in Italy
Save the Holidays with these Fun & Festive Events in California (and your Local Area Too!)
Mandy Moore's Secrets to Radiant Health (That You Can Totally Do!)
5 Pro Tips from Jillian Michaels to Thrive in Challenging Times
13 Ways to Stay Healthy While Indoors
10 Ways to Cleanse and Reset your Body During Quarantine
 I Joined a Meditation Studio and It Changed my Brain
The 10 Best Bottles of Sparkling Wine to Pop for the Holidays
The Best Natural Beauty and Skincare Supplements to Nourish your Skin
The Complete Guide to Healing Medicinal Mushrooms

ThePlumOnline.com
Adult Acne: How to Treat It
What Is Ikigai?
Embracing my (Mostly Gray) Hair
---
Let's Work Together.
For PR or Editorial inquiries email:
donnasozioATgmailDOTcom
---
Luxury Hotels, Spas Brands and Tourism Boards I've worked with:
USA
The Golden Door Resort & Spa
Four Seasons Hotel Los Angeles at Beverly Hills
Four Seasons Hotel Westlake Village
L'Auberge del Mar
Terranea Resort
Napili Kai Beach Resort
Vintners Inn
MacArthur Place Hotel & Spa
Fairmont Kea Lani
Waikiki Beachcomber by Outrigger
Highway One Discovery Route
Visit California
MEXICO
Careyes?!
VERANA
Palmaïa
Grand Velas Maya Riviera
EUROPE
Four Seasons Hotel Firenze
Toscana Resort Castelfalfi
L'Albergo della Regina Isabella
The Merrion Hotel Dublin
Hotel Adler Dolomiti, Italy
Adler Thermae Spa & Relax Resort, Italy
San Montano Resort & Spa, Italy
Nun Assisi Relais Spa & Museum, Assisi
Powerscourt Hotel & Gardens, Dublin
Hotel Savoy, Florence
Hotel de Russie, Rome
Hotel Amigo, Brussels
The Radisson Blu,Marseille
Relais Santa Croce, Florence
Visit Finland
Visit Sweden
ELSEWHERE
Four Seasons Resort Costa Rica
The Ritz-Carlton Grand Cayman
Vahine Island and Resort
Hotel Kia Ora Resort & Spa
Sofitel Moorea Ia Ora Beach Resort
Intercontinental Tahiti Resort & Spa
Visit Cayman Islands
Tahiti Tourisme