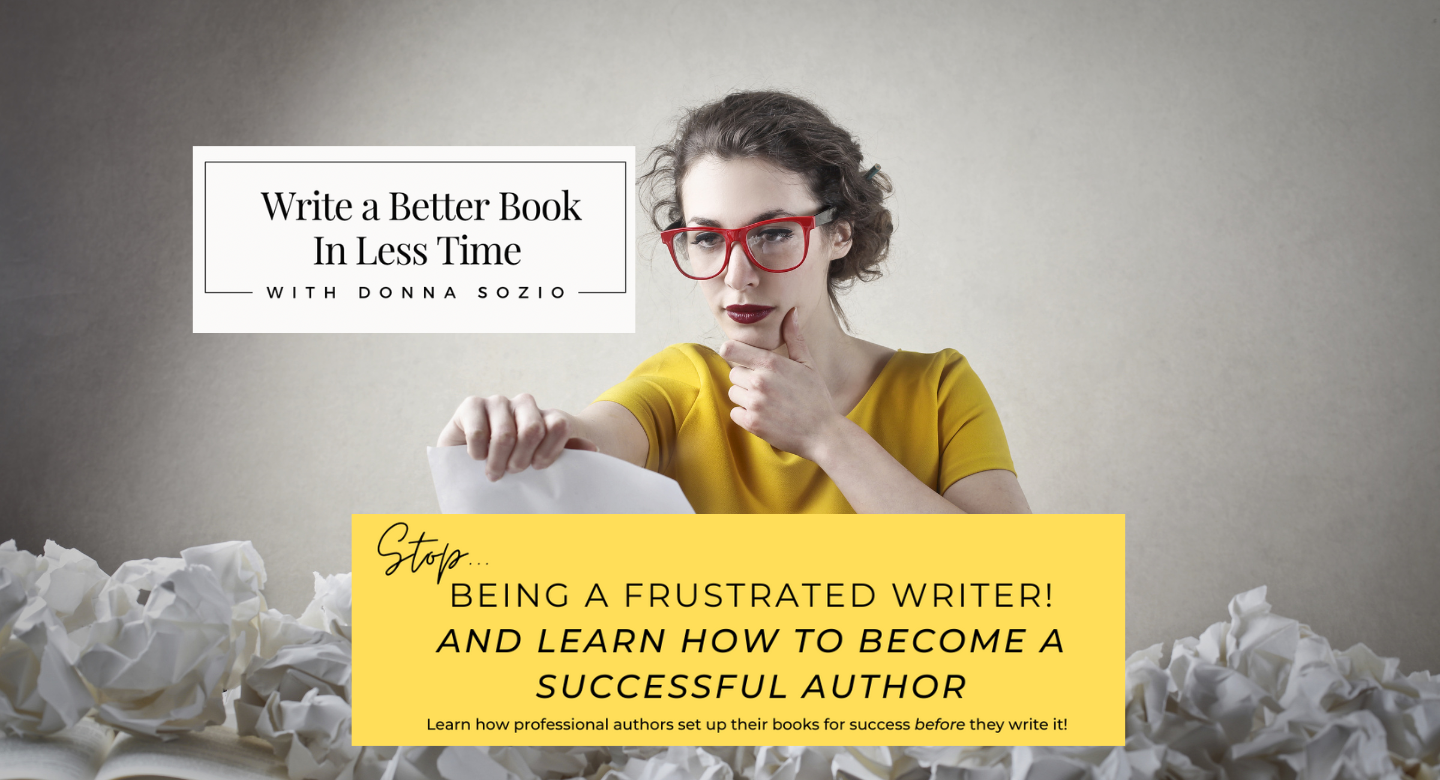 DONNA SOZIO - BOOK COACHING
Hi, I'm Donna Sozio and I've been a professional book coach for over a decade.
I'm on a mission to help first-time writers write a book that sells on the first try. How? By giving first-time authors the publishing industry insider information they need to write a book that literary agents and publishers will love.
This insider information has the power to shift from being a frustrated writer into a successful author!
As the creator of WriteaBetterBookinLessTime.com I offer private book coaching sessions and a Masterclass on Teachable that is designed to help first-time authors write a book that sells on the first try.
You might be wondering how a book coach helps writers?
And if you need a book coach?
But first I want to share with you what really bothers me about most book coaches and even creative writing classes. (Excuse me while I gripe for a moment!)
Too many clients come to me after spending thousands of dollars on creative writing classes - but their manuscripts are rejected. These first-time writers have dreams of becoming professional authors - but the creative writing classes they took didn't teach them how to write a book that publishing industry wants. These classes put creativity above established rules of the publishing industry.
Almost every client I worked with wrote a book filled with first-time author mistakes. Does that make them less of a write? Absolutely not! But it 100% hurts their chances of getting published.
Even the most talented writers won't get published if they  make the typical first-time author mistakes. Literary agents and publishers don't have the time to find a diamond in the rough. 
That's where I step in as a book coach.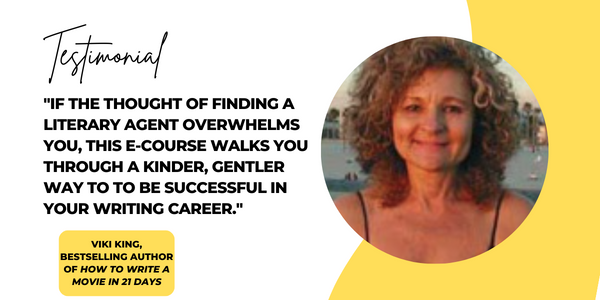 The good news is that it doesn't take too much time to learn how to write a book that sells on the first try. Often it's just a simple shift of perspective. 
It's my job as a book coach to make sure that you don't submit a manuscript that isn't ready - or that has first-time author mistakes. Work with me to learn how to write a book that literary agents, publishers, and the media will love.
Are you wondering if hiring a book coach is for you? Contact me for a complimentary 15-minute session where we'll talk about your book and how I can help you. 
Get the Masterclass E-Course on what to do before you write your book! 
Or follow this link to my Masterclass: BEFORE YOU WRITE YOUR BOOK on Teachable. This is a great way for every writer to learn how to set up your book for success - before you even write one word. 
I suggest taking this Masterclass before working with me as a book coach. It will get you up to speed and will save you money and time. 

How did I become a book coach?
As a journalist in my 20s I worked a journalist. I learned how to pitch editors to get stories placed in international magazines. I was flown all over the world to cover top sporting events, and interview celebrity athletes like Shaun White.
Then in my 30s I went into book publishing. Because I already knew how to pitch editors - I applied the same techniques to writing my book proposal and querying literary agents - and I got fast results. 
I received multiple offers from top literary agents multiple times.

I sold my first book to a major publisher in three weeks.

I sold the TV/film rights to my second book The Man Whisperer before I finished writing it.

I appeared on, wrote for and/or been featured in over 200 major national media outlets including The Tyra Banks Show, The Early Show, GMTV, Good Day LA, and more.
Friends started asking me how I got my book published on the first try. And how I got a TV/FILM option with the same production company who produces American Idol (Fremantle) before I even finished writing it.
I learned that what came intuitively to me on how to approach literary agents and publishers – was not intuitive to other writes.
I also learned that what I knew could be taught. 
That is when I became a book coach.
The truth is that the publishing industry is pretty unforgiving. And I became tired of seeing worthy books being rejected in the publishing industry just because they had first-time authors mistakes.
That's why I'm here as a book coach. Sometimes just it's just one session that can turn a frustrated writer into a successful author. 
Is book coaching right for you? 
Do you have a  great idea for a book but you don't know where to begin? 

Do you have a half-finished book and are confused about next steps? 

Does the publishing industry feel intimidating and you don't want to get rejected? 

Are you lost in editing your manuscript? 
If you answered YES to even one of these questions - then book coaching is for you! 
LET'S CONNECT.
I would be honored to be your book coach and help you reach your book's highest potential. Email me at: [email protected].